*SPOILERS* Orly x Kelli Marissa Halloween Advent Calendar Unboxing │ Polish with Rae
616
5
67
17.09.2023
698079
5320
260
05.10.2020
US
*sponsored Join me as I unbox Orly's newest collaboration with Kelli Marissa- their Halloween Advent Calendar. 🦇 We're going to unbox together and live swatch them so I can give you my first impressions and review them for you! This video does contain lots of spoilers. If you want the calendar to be a surprise, return to watch the video on replay so you can unbox yours with me. This calendar is available now for $99! You can grab your Orly x Kelli Haunted House Advent Calendar Here: 🤍bit.ly/46sjovp Save $10 with the one time use code WITHRAE10 I'm sure you're already following Kelli's channel, but if you're not go check it out here: 🤍bit.ly/466tEZU Thanks for watching! 📷Follow me on Instagram 🤍polishwithrae- 🤍bit.ly/2H4B4qM 🛍️Support my channel by shopping with my affiliate links: Beyond Polish 10% Discount Code: RAE Beyond Polish US link: 🤍🤍beyondpolish.com/?rfsn=5860952.c4fa96&utm_source=refersion&utm_medium=ambassador&utm_campaign=RAE Shop my Amazon Storefront: 🤍bit.ly/3nR97aL
Кадры из видео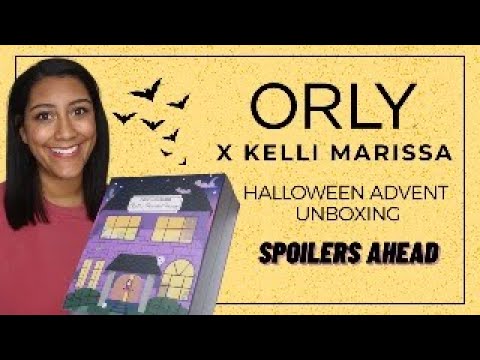 Комментарии пользователей:
Kate Juergens
2023-09-18 02:13:54
I feel the same way about that neon collection - I'm slowly accumulating all of them! Great collection.
Love these but I'm hoping for full sizes eventually. 😊
agatabg
2023-09-17 15:13:23
I truly love some of the shades but all but 3 are minis?! Why Orly why???
Stacy (@kzoobeergirl) Pennock
2023-09-17 11:13:50
I really hope that they decide to release the mini shades in full size bottles at some point because those or the only ones I'm interested in.
Tracy Hoverson
2023-09-16 20:33:05
Love these! I'm so excited to tear into my Advent come Oct 1st!!